Losing Weight and Diabetes: 3 Steps to Help You Lose Weight With Diabetes
On this page, I will tell you about how a quick start, setting long-term goals, and practicing hunger can help take control of your diabetes. It all begins with weight management.
Short-term, rapid weight loss is more effective than a long period, slow-paced weight loss.
But, Jeff, what about my blood sugar?
Let's start this one off with a question, would you rather see visible results after a week
Or
wait a month to feel your clothes feeling looser?
Incentives drive results, period. Humans thrive on progress.
I do NOT mean using "The Biggest Loser" strategy, which has failed most of the contestants.
In a TIME article written by Alexandra Sifferlin, she quotes the NIH scientist Kevin Hall –
"Over time, 13 of the 14 contestants Hall studied gained, on average, 66% of the weight they'd lost on the show, and four were heavier than they were before the competition."
Check out our FREE Total health

Online Program

shows you how to lose 20+ pounds and avoid gaining it back in just 90 Days!
From experience, I've tried both methods and 100% promote the short-term start for at least 1-2 weeks.
Research has validated that it takes  ~3 weeks to create a habit and/or reset a behavior
once you're in a rhythm and confidence is steady, then we can start the 80/20 rule without any worry t'all.
Tangent: I've always pictured Ben Stiller in the critically acclaimed motion picture Heavyweights when watching The Biggest Loser. Top 5'er movie for me. Classic.
So stay busy, focus on positive outcomes from the start and you'll have the best experience.
The numbers speak for themselves, dieters will try 3 to 4 diets plans every year, and less than 1% of people will stop early before reaching their goals.
Set and write down weekly (or daily) goals.
I highly suggest setting external goals rather than focusing on the numbers on the scale.
After sticking to a diet for 2-3 weeks, our body weight naturally starts fluctuating quite a bit
(water retention, muscle density, early morning weight, etc).
This can be extremely demotivating – creating unwanted anxiety and unnecessary spikes in stress.
Picture your best future.
Write down weekly checkpoints on what you would like to accomplish that week.
Keep them straightforward then make begin making them very specific as you progress a continue refining that future you.
Some use running a 5K race in 3 months, others use that old red hawt dress in the closet.
I personally use the outdoors. Family / Friends – Outdoors – activities – hiking / running / snowboarding / wakeboarding
But once you reach that goal, then what?
I think this is where The Biggest Loser mentality that Kevin Hall mentions above steps into our thoughts.
I've lost all this weight, now what?
Check out our FREE Total health

Online Program

shows you how to lose 20+ pounds and avoid gaining it back in just 90 Days!
Check out this blog post written by the great Austin Kleon titled Want to be an artist? Watch Groundhog Day – Love it.
While he's speaking about creative thinking, it made me think about the word "Journey" in a general sense related to taking care of one's diabetes.
The "journey" is too clunky and has an end in mind, you're going to have good days and bad days, but picturing that better future.
We'll make it there together.
"The creative journey is not one in which at the end you wake up in some mythical, happy, foreign land. The creative journey is one in which you wake up every day, like Phil, with more work to do."
My best future involves spending time with family and friends having fun, playing outside; 10+ years and still my motivation.
As mentioned multiple times, I started my "Groundhog Day" because of my family's long history of diabetes.
"The researchers also noticed that people with long-term weight loss tended to be motivated by something other than a slimmer waist–like a health scare or the desire to live a longer life, to be able to spend more time with loved ones." (AS, TIME).
Start eating protein with every meal.
If you're familiar with the old-school food pyramid, I would put protein consumption 2nd – right behind veggies.
I am not suggesting that you should chow down on red meats 3 times a day, There are plenty of plant-based protein sources as well.
Peas, for example, are the most common ingredient in shakes and supplements.
Adding light meats like chicken and seafood like salmon will accelerate the fat burn process and kick-start the digestion process.
 3.1 … Walk, run, lift, move.
Whether you're just starting out, a regular gym goer, jogger, or weekend warrior exercising is critical to managing your diabetics and gaining control of your wellbeing.
Promoting blood flow throughout the body, especially the legs and feet, could save your life as diabetes is known to shrink blood vessels due to poor circulation in the lower half of the body.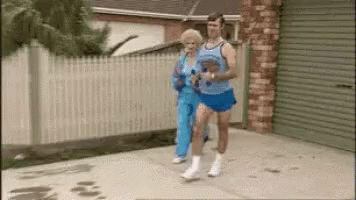 For starters, a 30-minute walk daily will skyrocket your progress.
Walking will promote blood flow and improve circulation over time.
As we progress through this "Groundhog Day" and we finally have our diabetes under control, adding more activity (limits permitting) will improve your lifestyle 10 fold!
So walk, skip, run, lift, and move it.
Check out our FREE Total health

Online Program

shows you how to lose 20+ pounds and avoid gaining it back in just 90 Days!
Get the FREE Food Pyramid Starter Guide!
Start taking control of your hormones with this FREE Food Pyramid Starter Guide!
This article is for informational purposes only and does not constitute medical advice. The information contained herein is not a substitute for and should never be relied upon for professional medical advice. Always talk to your doctor about the risks and benefits of any treatment.
Medically peer reviewed by Dr. Kenneth LeCroy, MD. Written by Our Editorial Team.